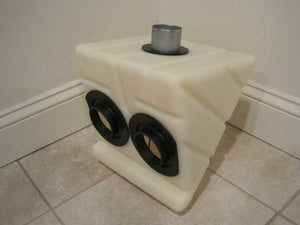 New Liquidator Air Box Kit. Save 10% off the individual component value with this kit. Includes the following items:
M66525 Air Box
AM54087 Air Tube
M66338 Air Tube Seal
M66526 x2 Carb Boots
The Air Tube will come unfinished, and will need to be painted or coated to your preference.
Parts 1, 2, 4, 9, 10, 11 in the diagram.