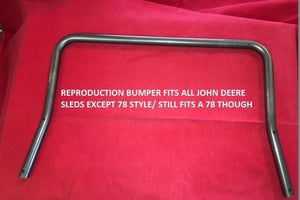 Reproduction Rear Bumper/Grab bar this bumper will fit on any John Deere Snowmobile. It is original equipment for 1979+ Trailfire, Sportfire, and Liquifire. It comes unpainted.
* It does fit on 1978 models, but does not have the curved section on the bottom near the running board like the original.
Manufactured by Busco Bullet, Inc.