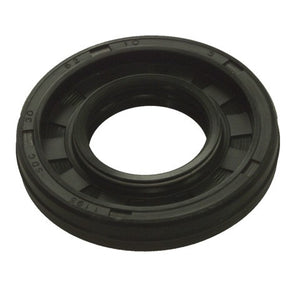 Crankshaft End Seal which fits many CCW & Kioritz, Kawasaki, and Spitfire Kohler engines.  30 x 62 x 10 - Ribbed.
NOTE: Some of the applications below originally called for a NON-ribbed seal, however this new version is ribbed.  The rib can be carefully trimmed off, or simply used as-is. 
If you need assistance with finding the correct seals, take a look at our application chart.
***While the engine is apart for service, consider our competitively priced, high quality, all in one, fan belt and bearing kit.  TRAILFIRE FAN BELT AND BEARING KIT TA440/340***
Applications (Qty Used)

CCW/Kioritz 1973+ 400, 500, 600, 800 (1)
CCW/Kioritz: JDX4, JDX6, JDX8 (1)
CCW/Kioritz: Cyclone (1)
CCW/Kioritz: Liquifire (1)
Kawasaki: Liquifire, Sportfire (1)
Kawasaki: Trailfire, Spitfire, Sprintfire, Snowfire (2)
Kohler: Spitfire (1)
Kawasaki Models: Drifter, Invader, Inviter, Intruder (1)